Couple Relationship and Individual Counselling - City of London
My name is Isabelita Oliveira. I am a fully qualified and experienced Relationship Counsellor and Psychosexual Therapist. I provide professional and confidential counselling to individuals, couples and families.
I specialise in Relationship issues; Relationship Therapy, Individual Therapy, Couple Counselling and Sexual Issues. My professional experience includes, but it is not limited to, communication issues, difficulty in forming relationships, affairs, work relationships, low self-esteem issues, low sexual desire, stress, anxiety and depression.
At times, we can experience life as being very challenging and difficult. We can become stuck in patterns of behaviours and thoughts that are no longer helpful. These patterns can hinder our personal, relational and professional growth. At times like these psychotherapy can provide a calm, warm, non-judgemental and confidential space to explore your difficulties whatever they might be. Regardless of your sexual orientation, if you're married, living together or single: therapy can help you.
If you're looking for support building relationships, managing work stress and/or anxiety, or you want to have better understanding of yourself, then I believe I may be able to help you. As a client of mine, we will work together in creating a bespoke therapeutic session to suit your needs, goals, and background.
I offer both short-term and long-term therapy. The duration of therapy depends on a client's needs and concerns and is discussed at the initial session.
About me
I hold a BSc (Hons) degree in Psychology, an MA in Relationship Therapy, Post Graduate Diploma in Couple Therapy, Post Graduate Diploma in Psychosexual and Relationship Therapy and an MSc in Occupational Psychology. I am an experienced and qualified Relationship Psychotherapist.
I am a Registered Member of the British Association for Counselling and Psychotherapy (MBACP). I use their ethical guidelines to govern and underpin my therapeutic work and the relationship I develop with my clients.
Find Out More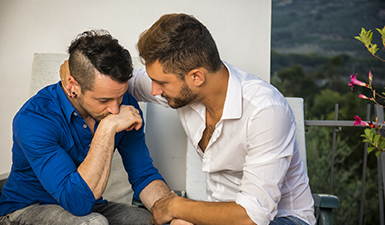 FAQs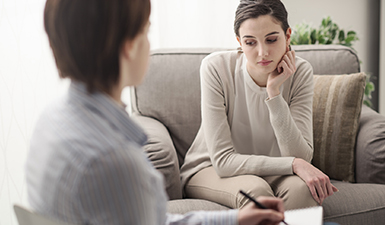 Benefits Of Therapy